Radiography is the primary method of diagnostic imaging used for evaluating bone and joint diseases. It is used in tandem with a lameness exam for diagnostic purposes. Other diseases diagnosed with the help of radiographic imaging include dental and sinus diseases. Intestinal sand accumulations are also easily diagnosed using radiography.
As we have access to a state-of-the-art portable radiography machine, we are able to take radiographic images of your horse's legs, cervical spine, back and also their head region. We provide crystal clear images in stable conditions. When taking images, we always take precautions to minimize health risks.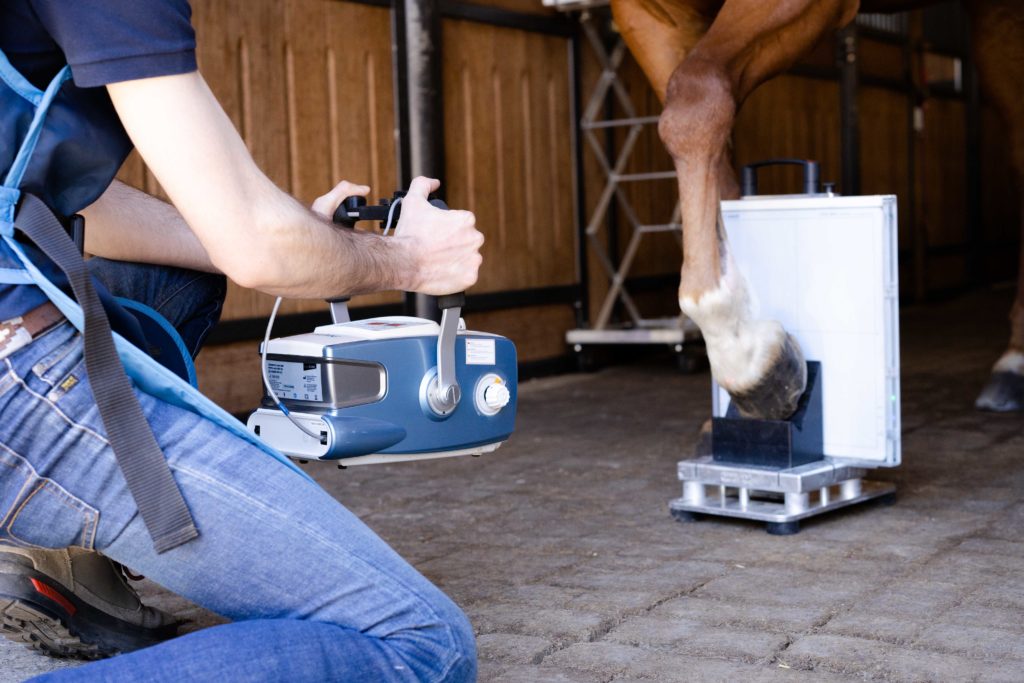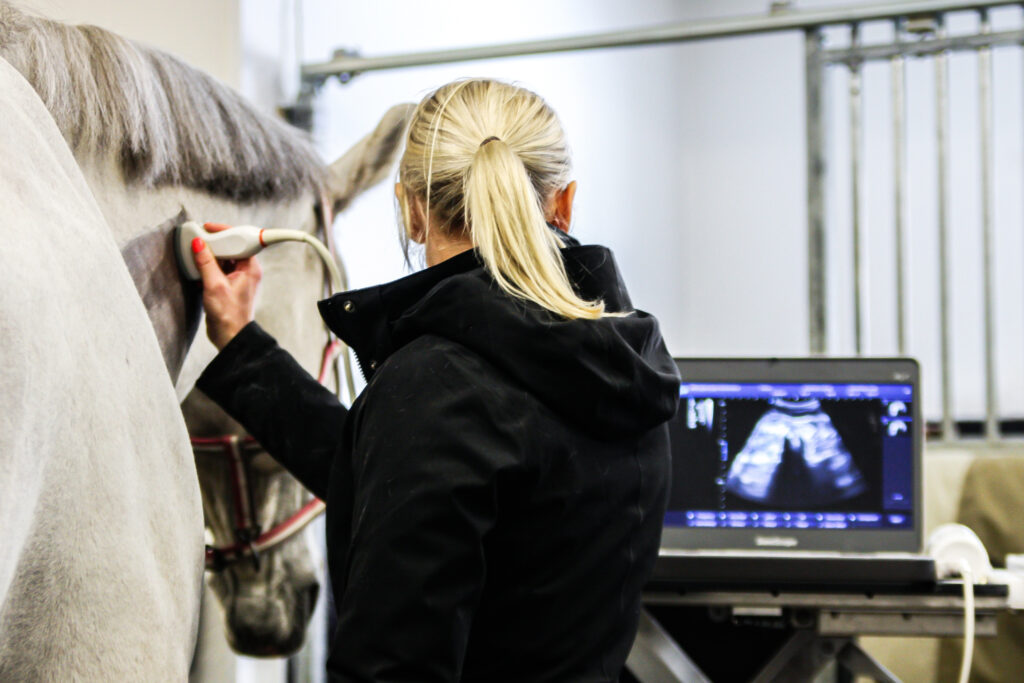 Pricing:
Radiographic imaging: €100 for the first image, €22 for each subsequent one

Radiographic image packs (for a pre-purchase examination, for example)

22 images €465
29 images €600 (incl. back)
You are also able to choose from different radiographic image packs to fulfil your needs, e.g., during a pre-purchase examination.
(Prices do not include house call, mileage [travel] or sedatives).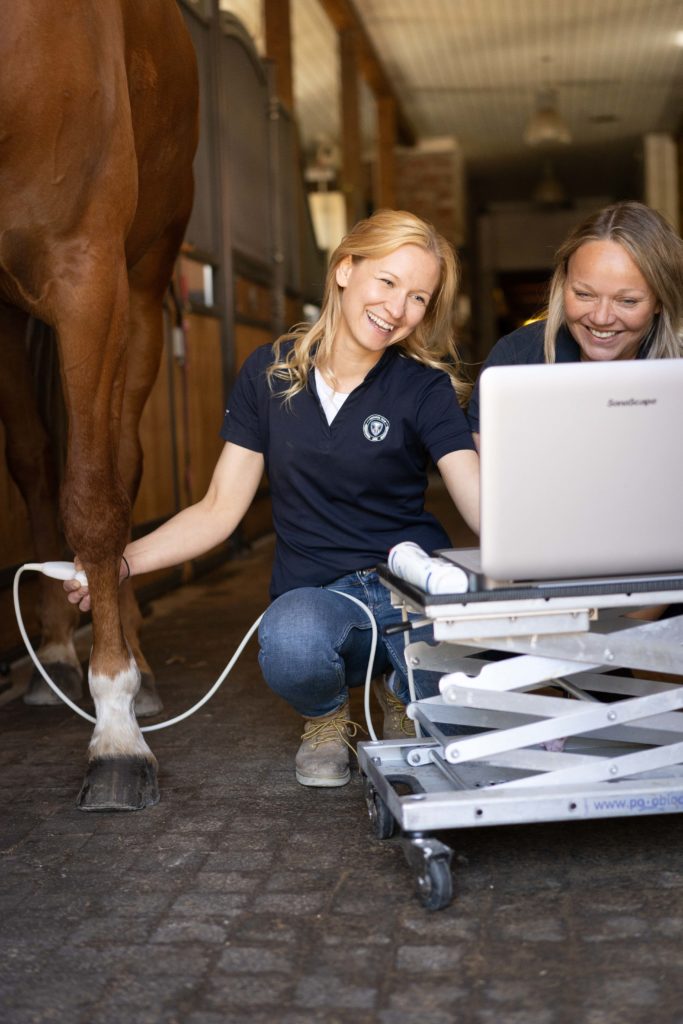 An ultrasound machine may be used, for example, to evaluate the tendons and muscles of a horse during a lameness exam. An ultrasound can also be used to scan a horse's back region and hip region, which cannot be x-rayed due to the large size of a horse. In the back region there are several soft tissue and bone structures whose problems can be diagnosed using an ultrasound machine.
Ultrasound scan, starting from €95
A large-scale ultrasound scan, e.g., of the back region €215
(Prices do not include house call, mileage [travel] or sedatives).