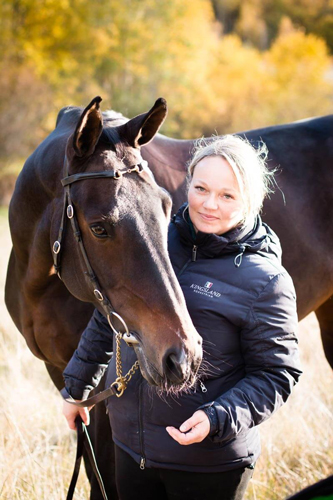 I graduated as a Doctor of Veterinary Medicine in 2010, after which I had a year-long internship at the Hyvinkää equine hospital that led to a position at that same hospital, where I was the first person in Finland to be in charge of using magnetic resonance imaging on horses. After Hyvinkää equine hospital I worked at the mobile equine practice Talliklinikka and the Helsinki University equine hospital, as well as in diagnostic radiographic imaging.
At the moment I'm doing a specialist degree relating to horse diseases and disorders. The subject of my specialization thesis is magnetic resonance imaging of the pastern and its clinical implications. My special interests are illnesses and disorders in sport horses, diagnostic imaging and treatment of emergency cases.
During the last few years I have focused on veterinary ultrasound courses, and I am doing the international ISELP ultrasound degree at the moment.
Equestrianism has always had a place in my heart, and before my university studies I lived and traveled around central Europe, where I worked with sports horses. I also travelled all over the world to attend show jumping competitions. I am an official veterinarian at FEI sanctioned events.
I spend my free time with my family and on my daughter's horseback riding.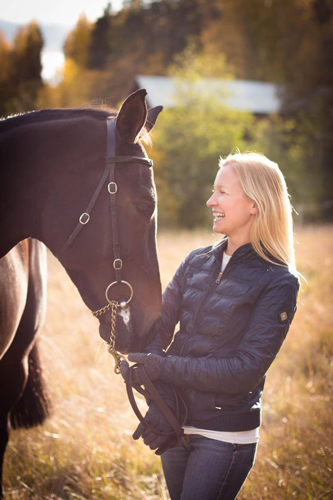 ELL, Equine disease specialist
I graduated as a veterinarian from the University of Helsinki in 2012. I then worked at the Equine hospital in Viikki, which is part of the Veterinary teaching hospital in Helsinki, where I mainly treated musculoskeletal disorders and dental problems for eight years. I graduated as an equine disease specialist in 2019. I wrote my specialization thesis on the EOTRH disorder in senior horses.
Here's a link to the EOTRH study
As a vet, one of my main interests are problems affecting the performance of competition horses. I am currently studying in the ISELP, International Society of Equine Locomotor Pathology program. I have also completed a scientific study on the asymmetry of equine gait.
Comparison of Asymmetry During Trot In-Hand With Evaluations of Discomfort and Pain in Horses While Exercised.
I have worked as an official veterinarian at FEI sanctioned events since 2013. I watch, and keep up to date with, competitive horse riding in my free time as well. My other interests are spending time ridíng my own horse and supporting my daughter's horseback riding.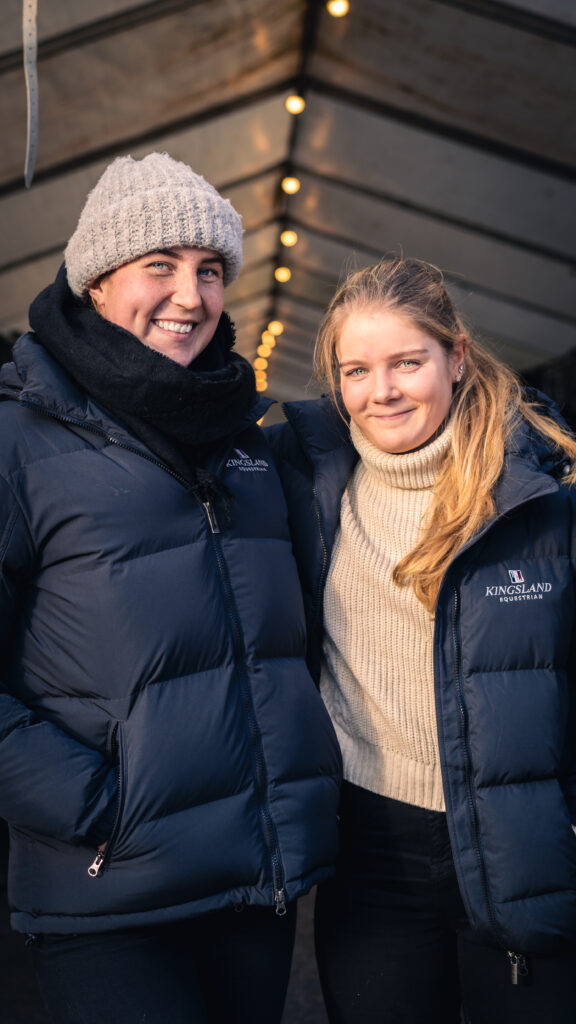 Pinja Lehto ja Mathilda von Koskull
Our veterinary assistants Pinja Lehto and Mathilda von Koskull help us give the best possible care to our clients.