The teeth and mouth of a horse
The teeth and mouth of every horse should be checked every 6–12 months. We are able to provide your horse with high-quality mouth exams and dentistry services using our modern equipment. The procedure is always performed with the patient sedated and their head well-supported. During the procedure, the horse's mouth and teeth are examined using an equine endoscope camera. Radiographic imaging can also be used when necessary.
Horse teeth rasping and mouth examination
All horses have a limited amount of dental tissue, and each time they chew it causes teeth wear. A meticulous mouth examination and a teeth rasping individually tailored to meet the patient's requirements will help your ageing horse maintain their grinding capacity.
The teeth of a young horse
The teeth of young horses should also be carefully maintained. The use of a snaffle bit may be hindered by the turnover of teeth at ages 2–5, dental malformations or horse wolf teeth. In order for a young horse to gain positive training experiences, a healthy mouth is a basic requirement.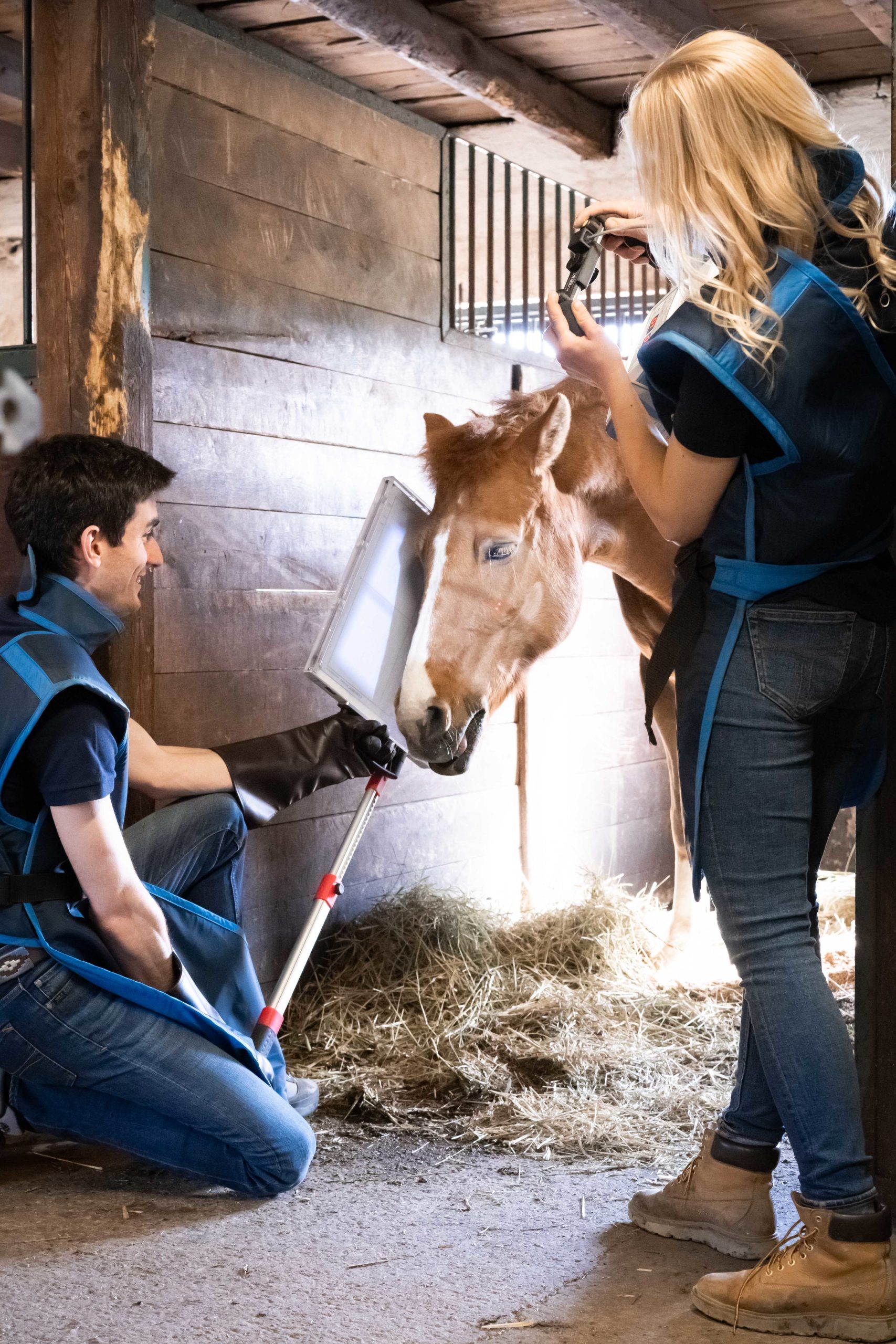 Equine dental problems and when to treat them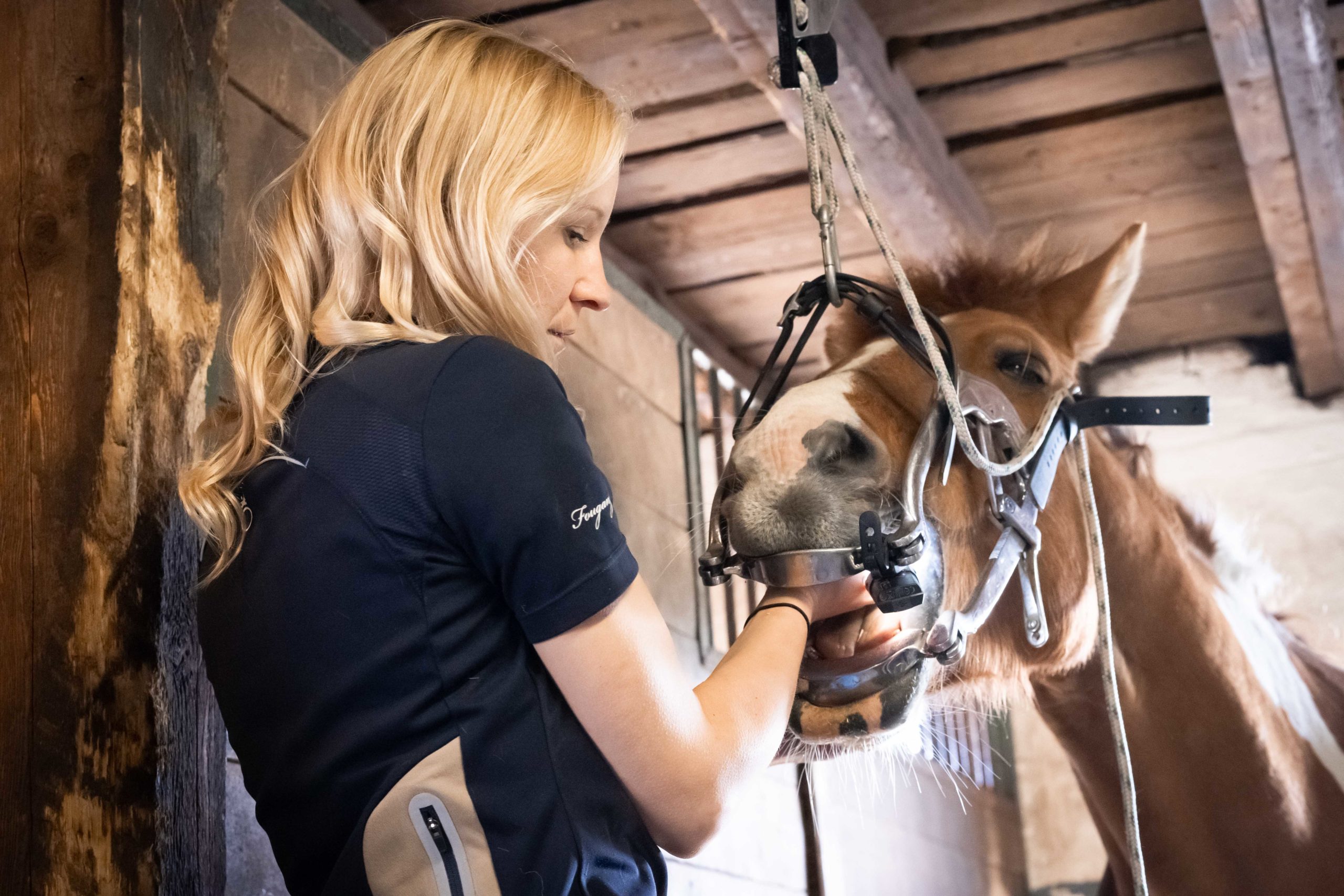 If you suspect your horse may be suffering from mouth-related problems, you should immediately make an appointment for a vet to examine it. Your horse may be showing some of the most common symptoms if they are eating slower, dropping or spilling feed, or resisting the bit. However, not all horses show clear symptoms of mouth diseases, even if they are suffering from a severe one. Therefore it is necessary to examine every horse's teeth regularly. The earlier the problems are spotted, the easier it is to treat them effectively.
Let us care about your horse's dental care!